Partnering with Gary has proved to be beneficial in many ways for sponsors, from re-enforcing bonds with clients, staff and key business contacts, to generating new leads through clever use of the race team through marketing.
There are many ways to leverage the racing environment and give a return on investment and Gary provides many options to ensure the season is maximised.
Current sponsors and partners for 2017 are:

Avita are a leading London based IT and Audio Visual Services company, providing planning, supply, installation and ongoing maintenance and support of all IT, Audio Visual and associated systems, including telecoms, connectivity, digital signage and photocopiers.

Portico provide Mechanical and Electrical services for all aspects of the office.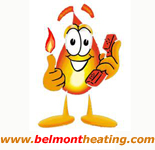 Belmont Heating Ltd not only help you keep your home warm and dry, but make the process easy and enjoyable for you. We are a Service/Repair/Design/Maintenance and Full Installation company with a wide range of experience. We can help you with all types of Heating & Plumbing problems. Fully registered with ALL bodies, including Energy Efficiency, Unvented Cylinder and Sealed Pressure Systems, Liquid Petroleum Gas ( LPG) and Combustion Gas Analyser Competency.

DataAngel provide full cloud based backup and business continuity solutions to companies from a single laptop, through to a multi-site, multi-server wide area network.
Please contact us to discuss partner opportunities for 2017 and beyond.